Switch Controller Charger for Joycons with 8 Game Slots| OIVO
Switch Controller Charger for Joycons, Charging Dock Station with Upgraded 8 Game Slots, OIVO Switch Controlller Charger Docking Station for Nintendo Switch Joy-Con Controllers - USB-C Cable Included
▶【Upgraded Controller Charging Station for Nintendo Switch】OIVO Switch controller charging dock can charge 4 Joy-controllers at the same time in 2H. ( Universal multiple power devices above 5V/1.5A.)

▶【Safe Charging & Cool Lights】 The Joy-controller charger compatible with Nintendo switch build-in 4 safe charging functions: input over-voltage shot-circuit over temperature output over-current, we are committed to providing you with a safe gaming environment. The cool charging indicator adds a sense of appreciation to the Joy-controller charger station, red light means your Joy-controller is charging, the green light means fully charged/ standby.

▶【8 Game Storage & Organize Your Gaming Accessories】 Upgraded dock charger for Switch can store 8 game cards, no matter how you shake it after installation, the game cards will not fall out. And this switch dock charger can also be used as a storage device to store the 4 Joy-controller when it is not connected to power. Make your gaming area tidy and neat.

▶【Pretty Easy to Use】It is super easy to use this switch charging stand, after connecting to the power supply, you just need to slide the Joy-controller from top to bottom on the crystal pillar, then it is in the charging state. That is also very simple to push the game cards into the storage compartment, you could store your 8 game cards in both charged and uncharged states. Only need to take it out with your fingertips when using game cards.

▶【Special Design】There is a very good-looking appearance in this controller charger dock for Switch, the storage function is powerful but occupies a small space. The bottom is an anti-slip design, which can be firmly placed on the desktop. We are committed to creating better OIVO brand products for your gamers.
Share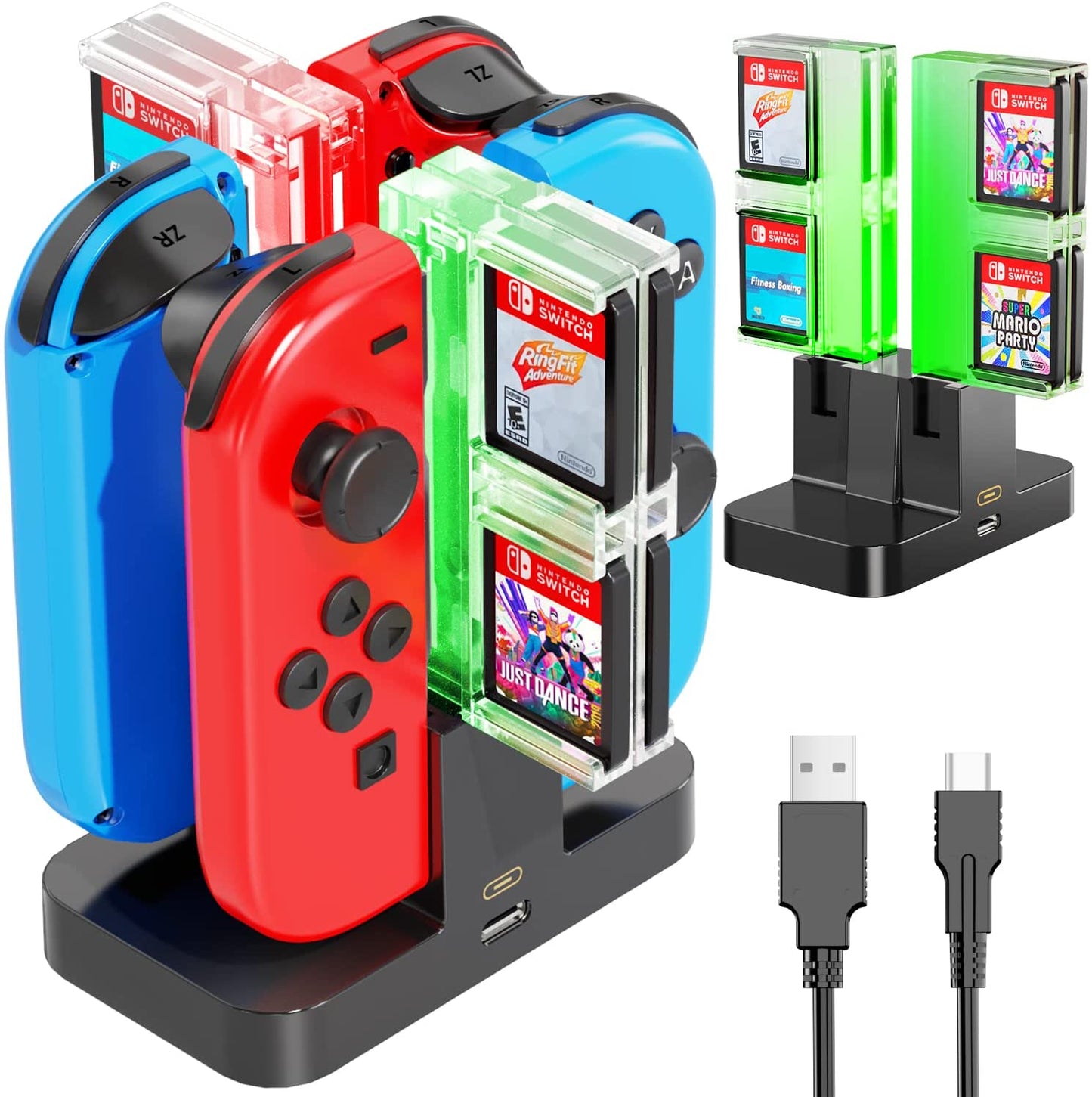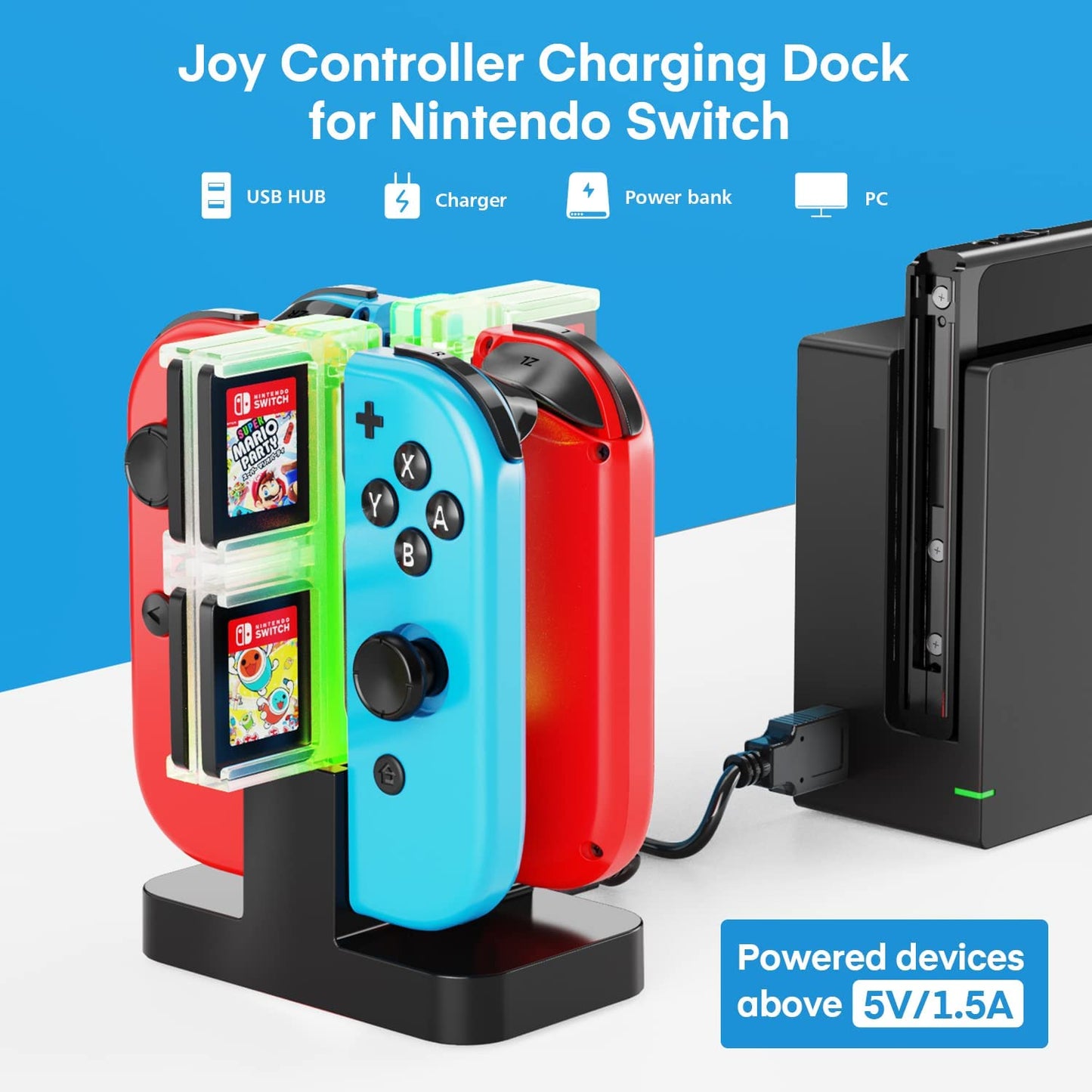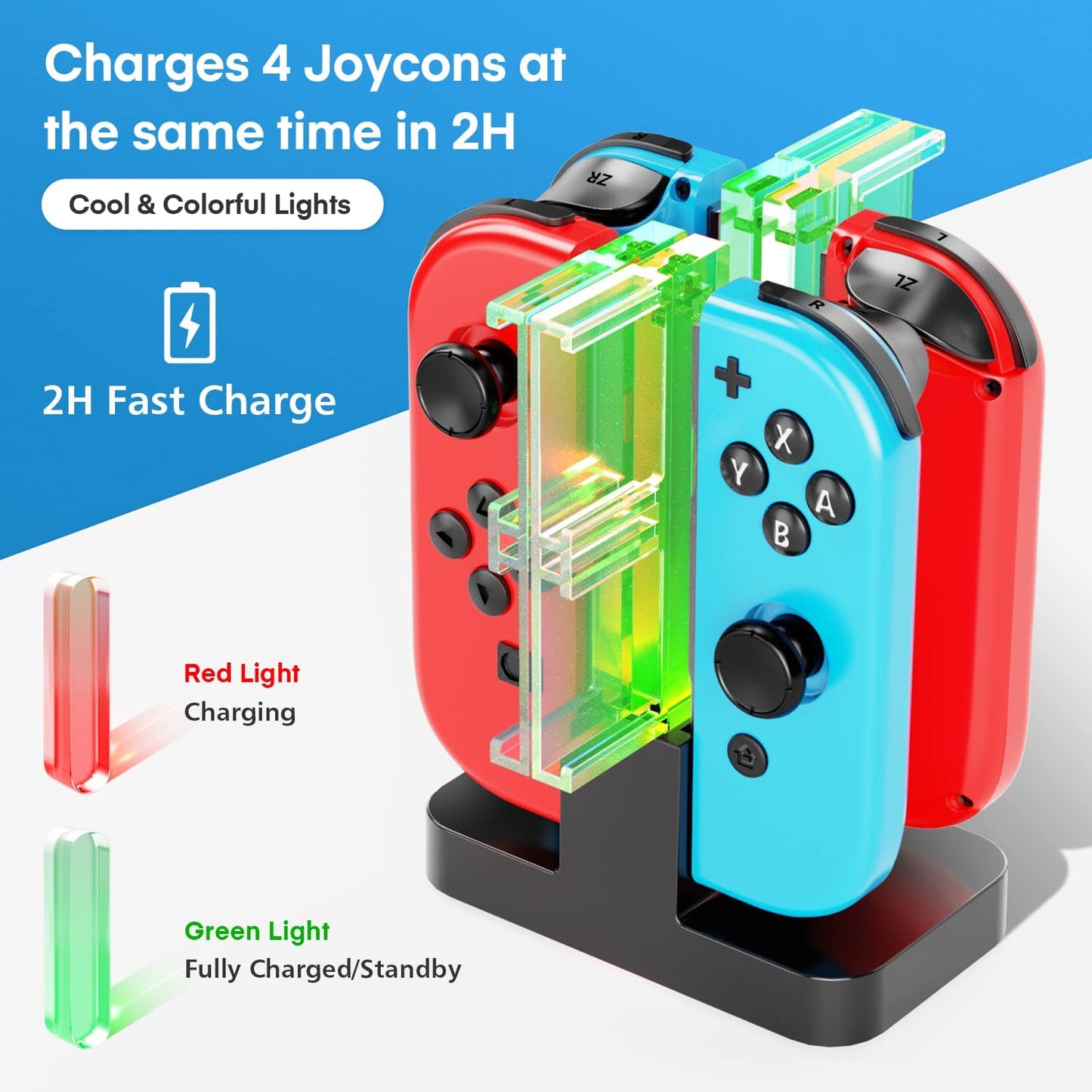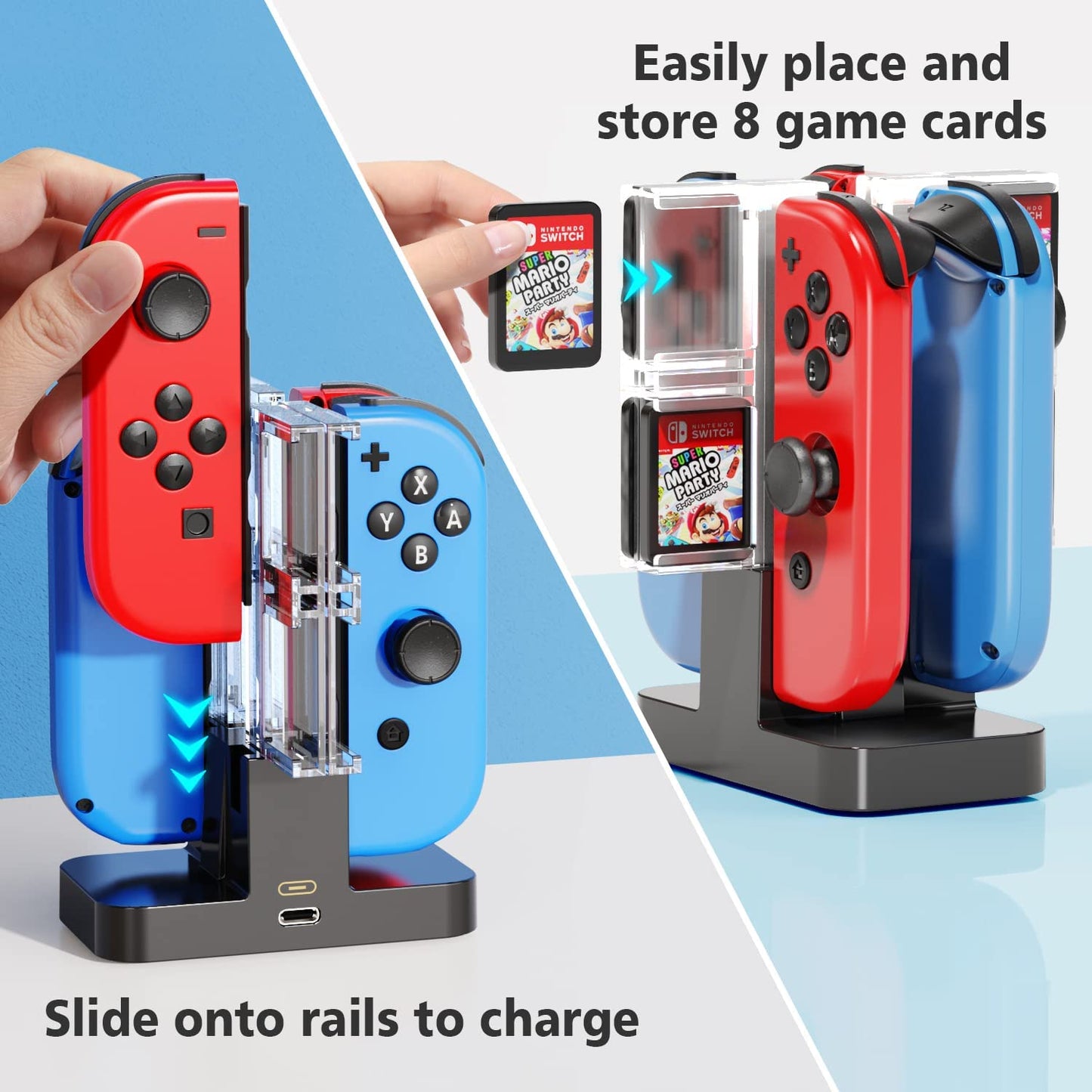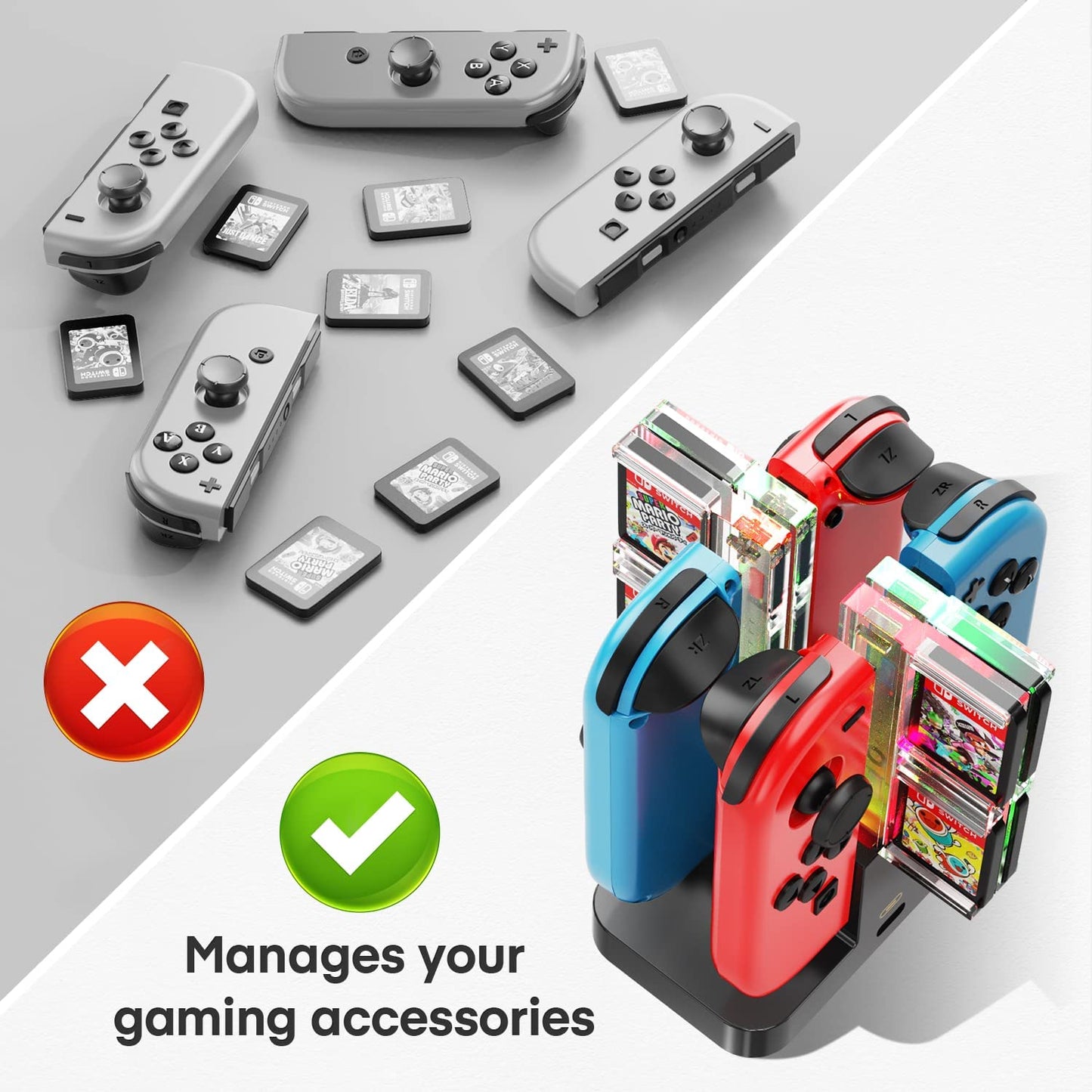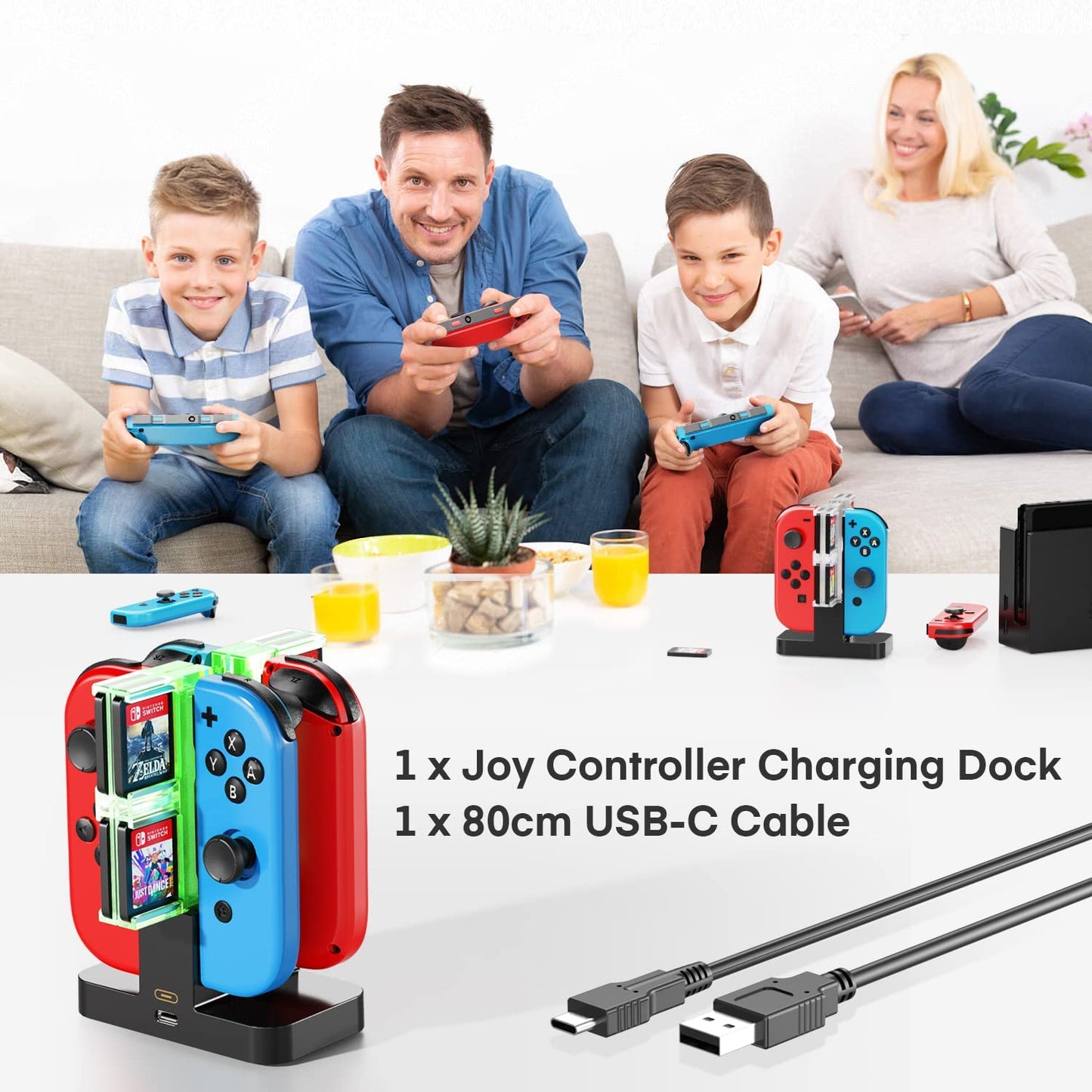 We love to hear from our customers, and will try to answer any inquiries within 48 hours.