Regular PS4/ PS4 Slim/ PS4 Pro Cooler | OIVO
OIVO Regular PS4/ PS4 Slim/ PS4 Pro Cooler, Multifunctional Vertical Cooling Stand, PS4 Controller Charger with LED Indicators, Charging Dock Station with 12PCS Games Storage for PS4, PS4 Slim, PS4 Pro
Multi-functional Design for All Playstation 4 Consoles - It perfectly fit for the PS4, PS4 Slim, PS4 Pro console, a lot of improvements in performance.

With LED Indicators Screen - The ps4 slim cooling fan charges through the EXT port instead of USB Port, more safe and reliable, dual controllers can sit on the earphone jack as well, when Charging it turns to RED with " Charging..." sign, when fully charged it turns to GREEN.
Improvements of the Dualshock 4 Charging Station- The Fastest Charging Speed in 2 hours, the PS4 controller built-in protector chip, it can't be charged unless the power is below 70%, if the controller is interrupted in charging process, then put it for charging again, and if the power is over 70% but below 100%, they would stop charging.
Cooling System Upgraded - Cooling down your PS4 consoles efficiently, decreased the noise as low as 50dB, metal bottom helps you to keep your console in normal temperature quietly although playing all day and night.

All-In-One: Vertical stand for 

PS4/PS4 Slim/PS4 Pro+ cooler+ controller charging station with Indicators+ 12 games storage+ metal bottom+ USB HUB ports+ 30inches usb cable+ Anti-Slip EVA Pad.
Share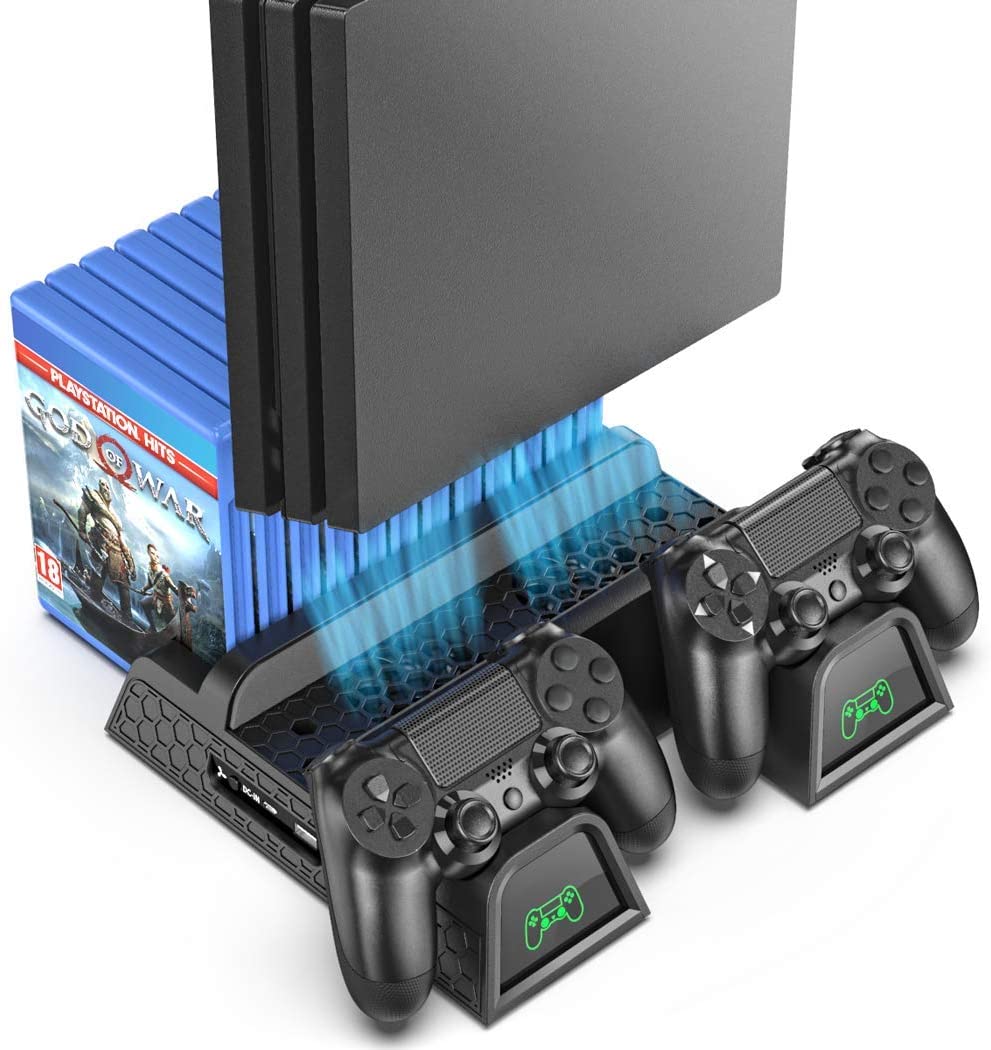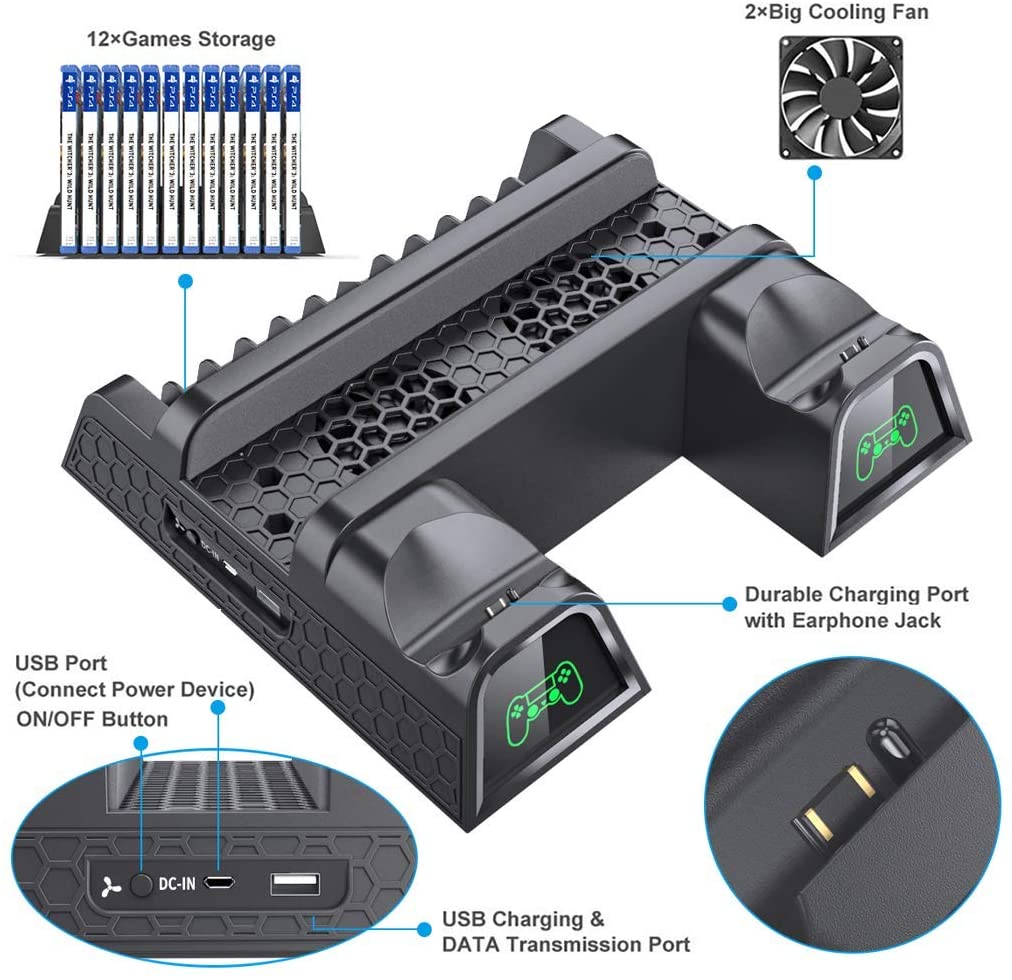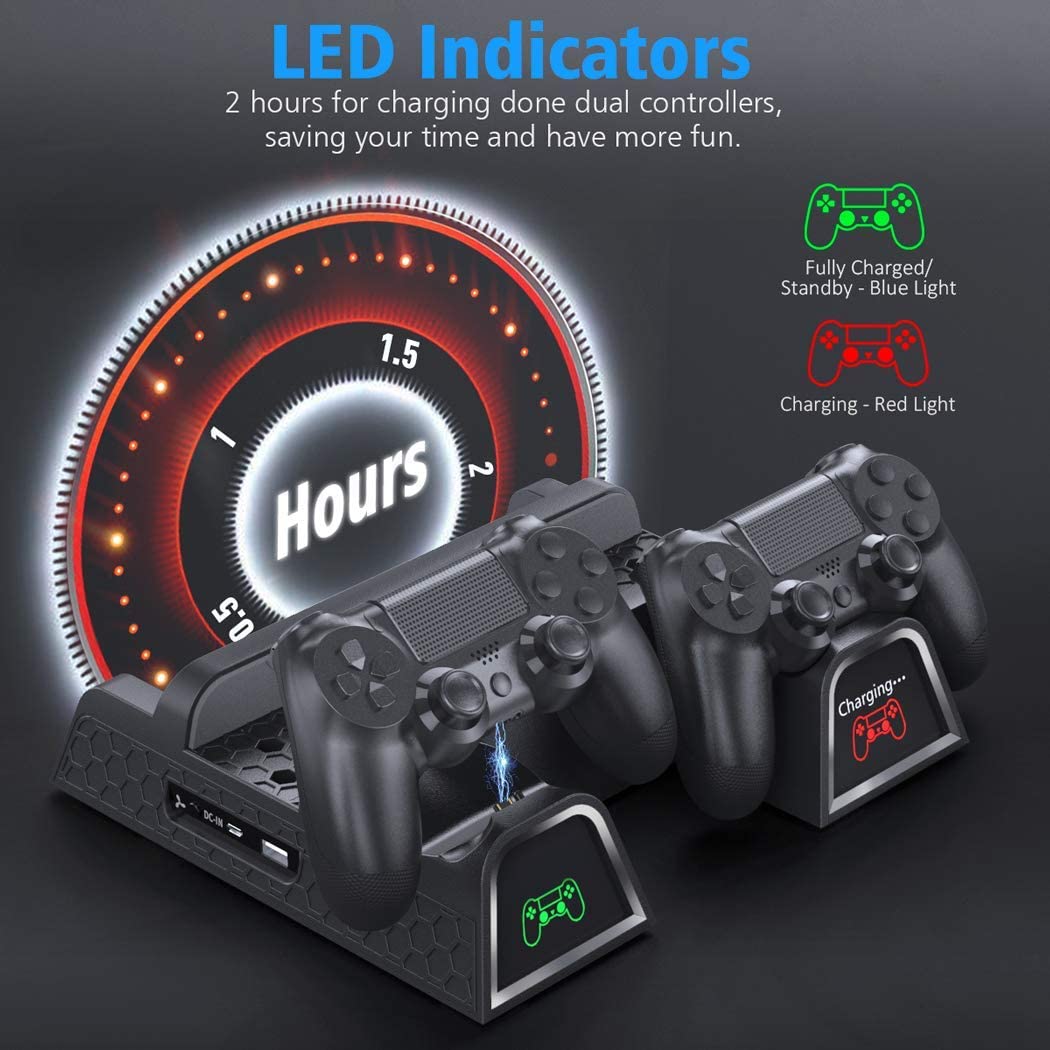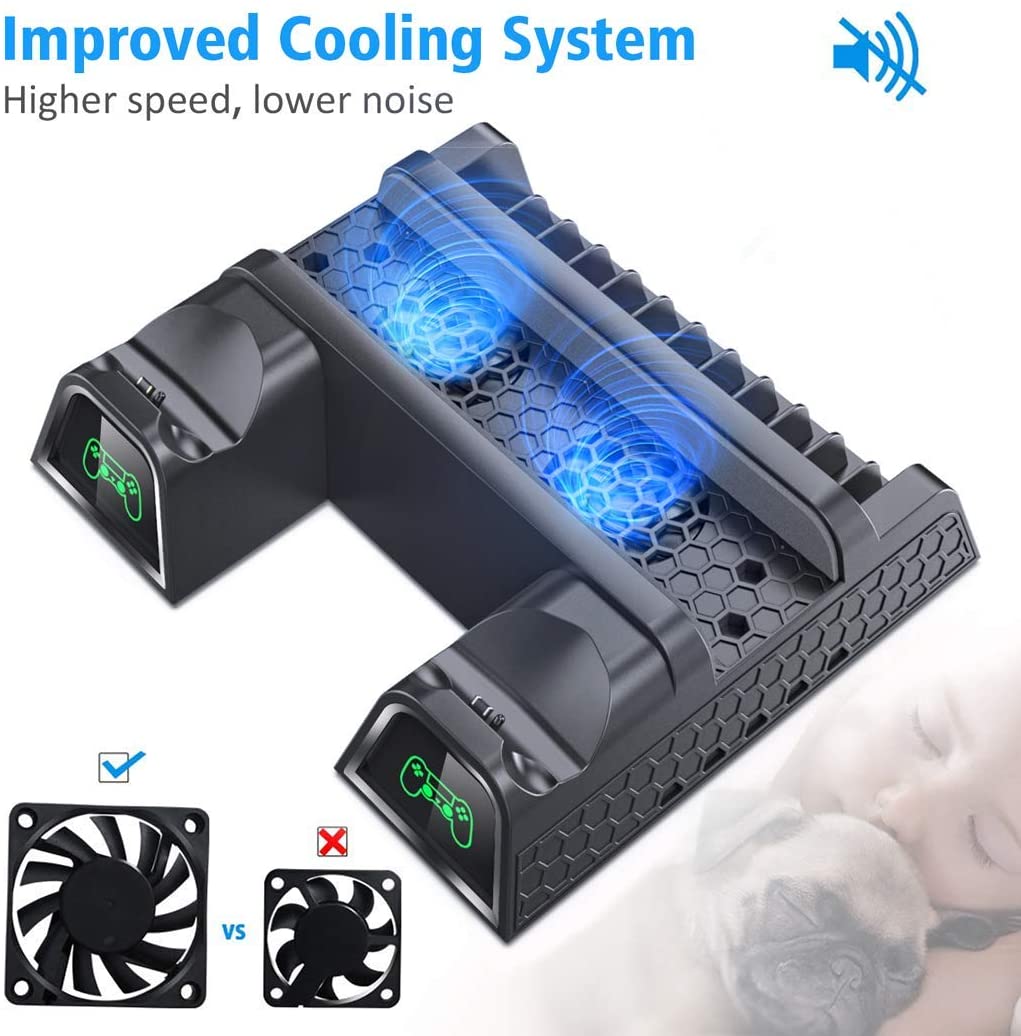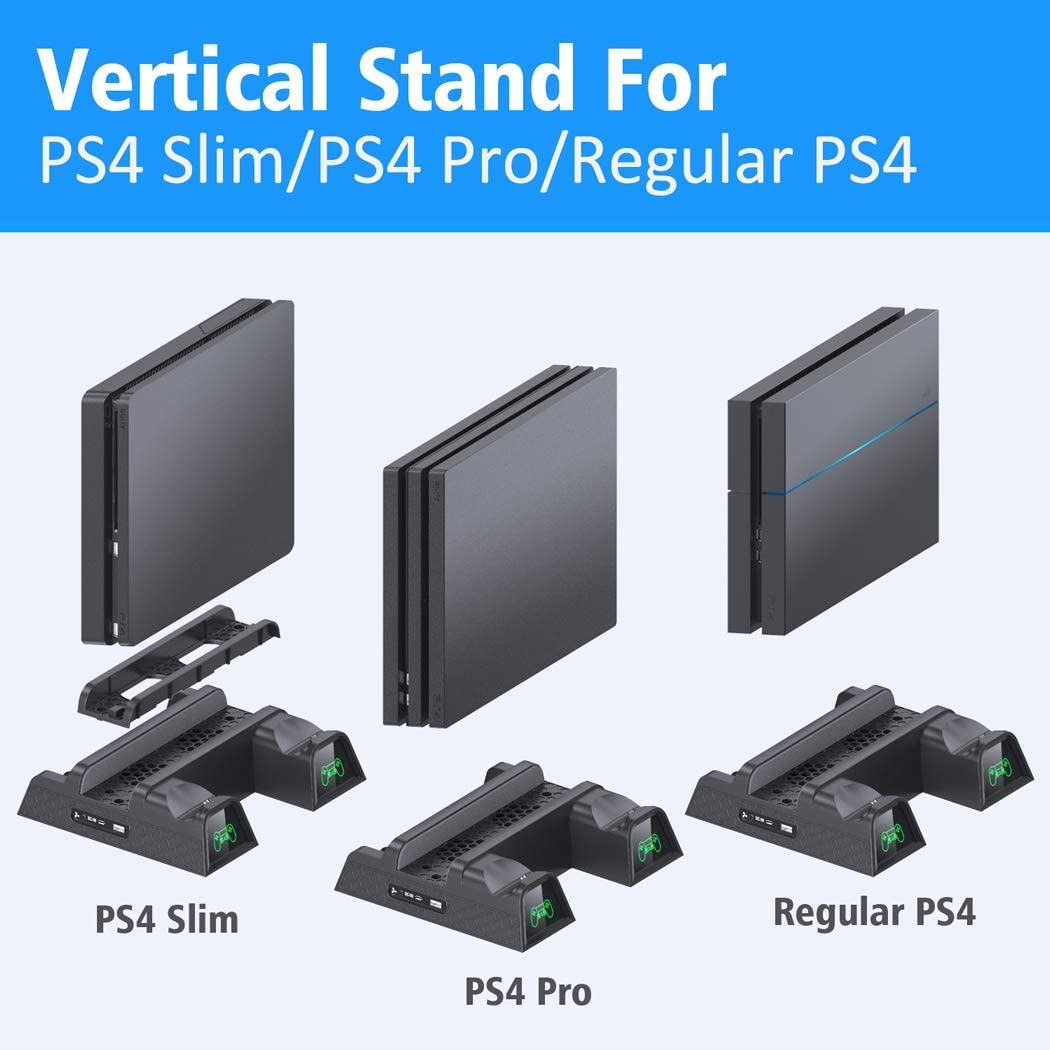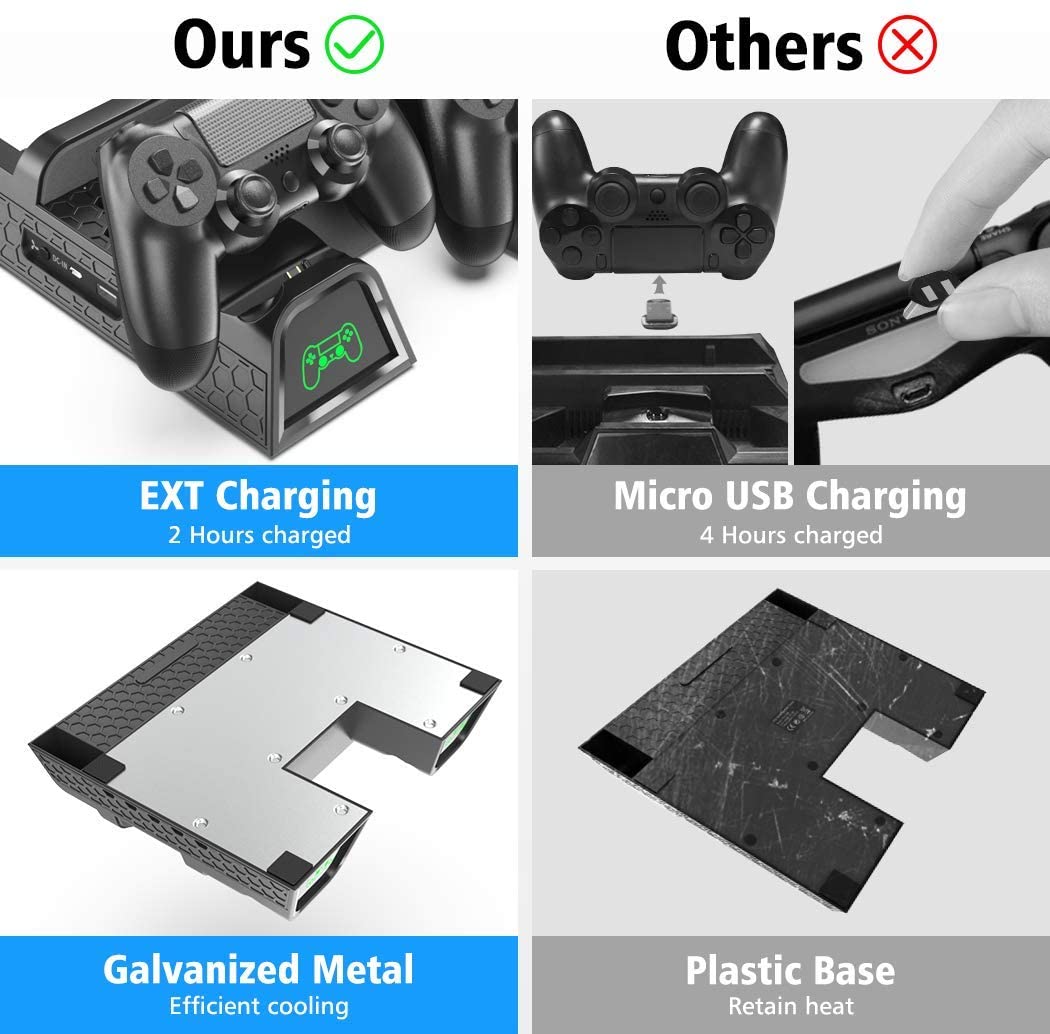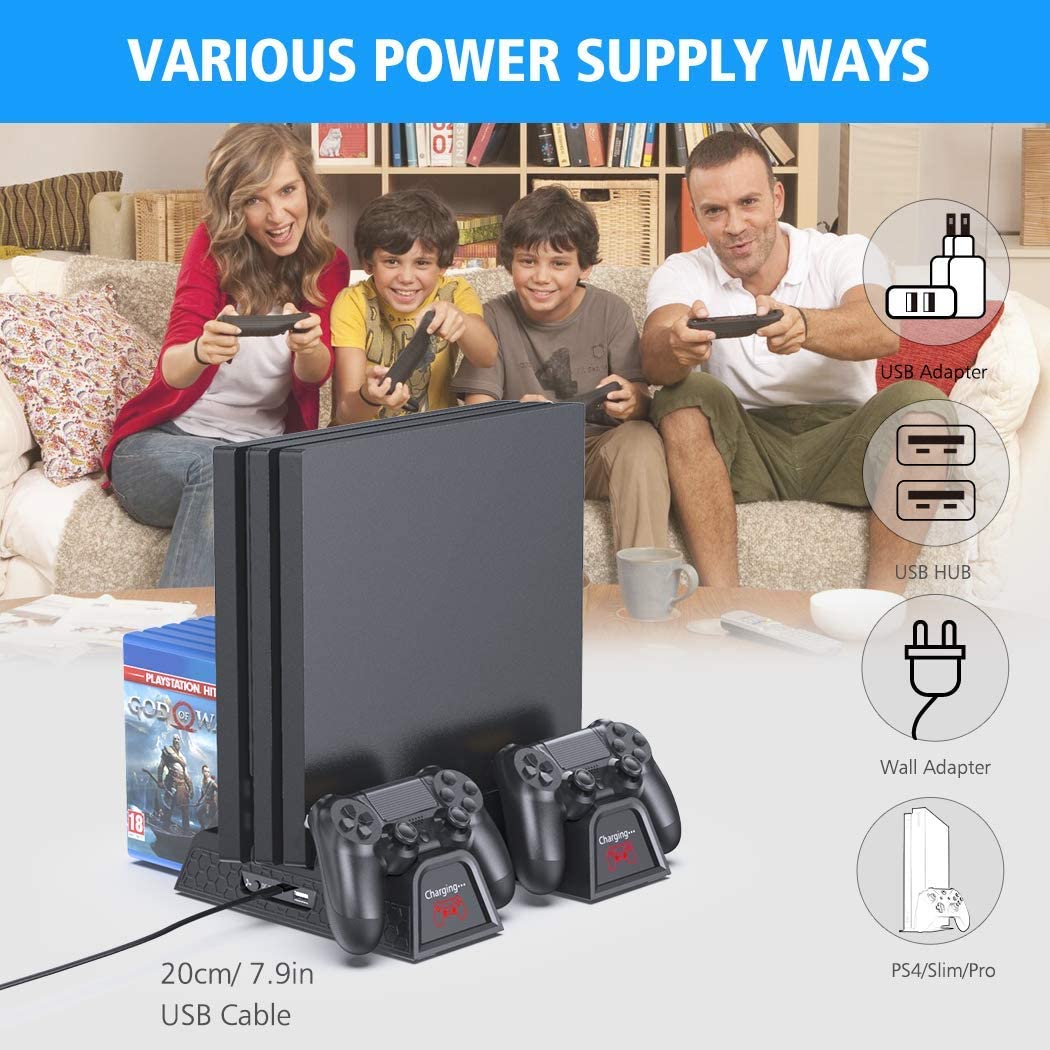 We love to hear from our customers, and will try to answer any inquiries within 48 hours.